Celebrate this Chinese New Year with our new Car Spa packages!
Are you looking to restore your cars to its old glorious shine
OR

Have you been toying with the idea of a colour change through a simple spray 
paint job?
WELL…
YOU are at the right place!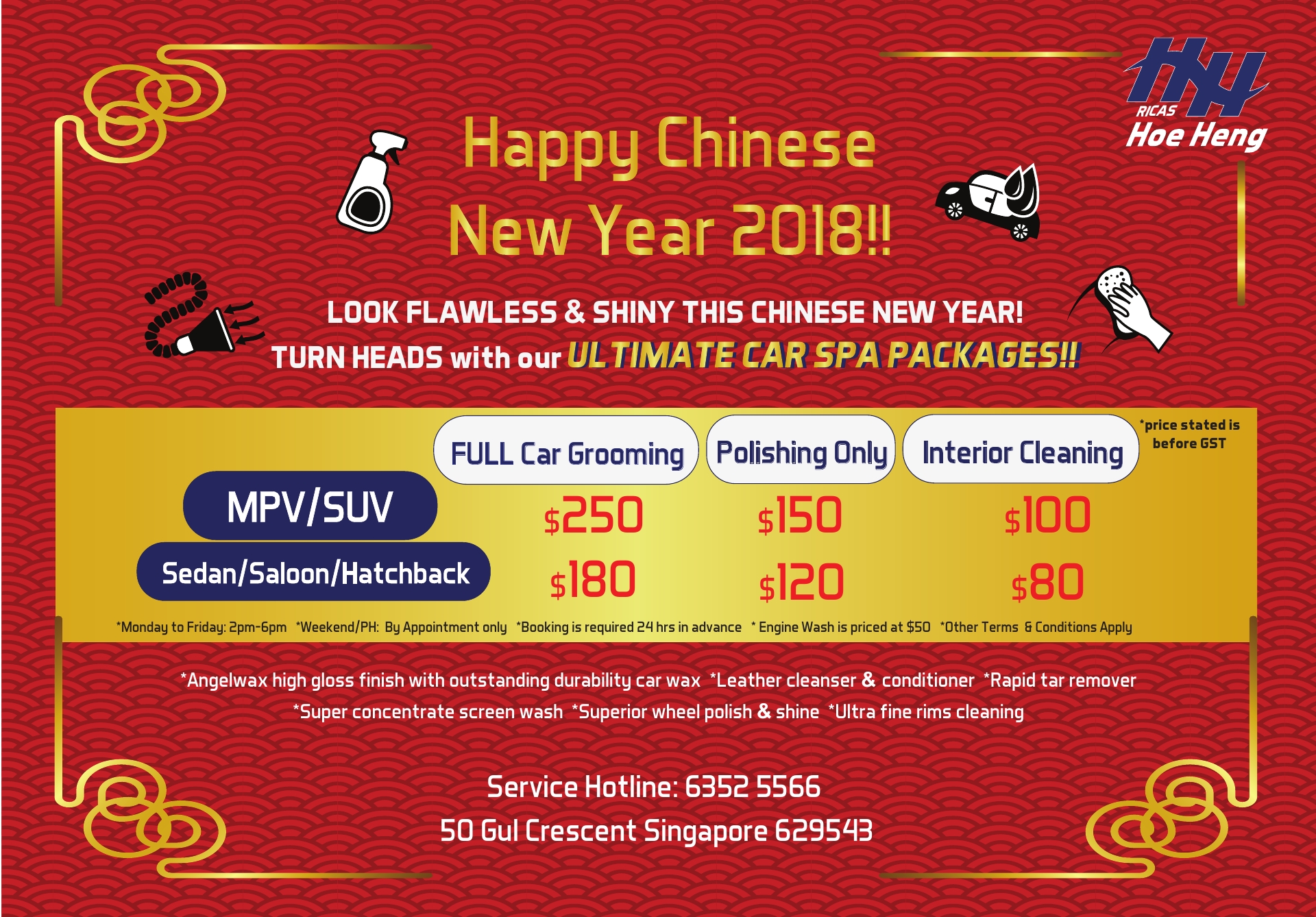 Remember…
there's nothing more impressive than a well-groomed and polished car.

Make it a journey well spent on the road!