In the event of an accident, RICAS has got you covered. We promise to deliver a hassle-free and seamless experience. We may have met by accident, but you'll be glad we did!
Vehicle accidents can happen to anyone. When these unfortunate circumstances occur, it's imperative that insurance claims are handled with minimal fuss and maximum efficiency. Customers across Singapore have peace of mind that we'll guide them through the procedure from start to end.
We provide an experience that reduces the impact of stress as much as possible. For many customers, their vehicle is a primary source of income. An accident often means financial concerns and inconvenience for everyone involved. We'll help take the sting out of the process with our insurance claim procedure.
Our Procedure
Our Singapore team will handle your claim professionally from the get-go. We've got your back from the moment you file your report, until the time you drive away from our repair centre.
Qualified coordinators will handle the logistics after your documents are assessed. A surveyor will then come to inspect all damages to the vehicle. Once we've ascertained the level of damage after the accident claim, we will then develop a customised repair plan.
We'll get your vehicle out of the workshop and onto the Singapore roads as soon as possible!
From Confusion To Clarity
Our hotline is always open to those who require assistance. To find out more information about our insurance claim procedure, our expert advisors are here to consult you.
Consultations are available 24 hours a day, 7 days a week with no obligation. We aim to dispel any confusion and clarify all queries you have regarding our procedure.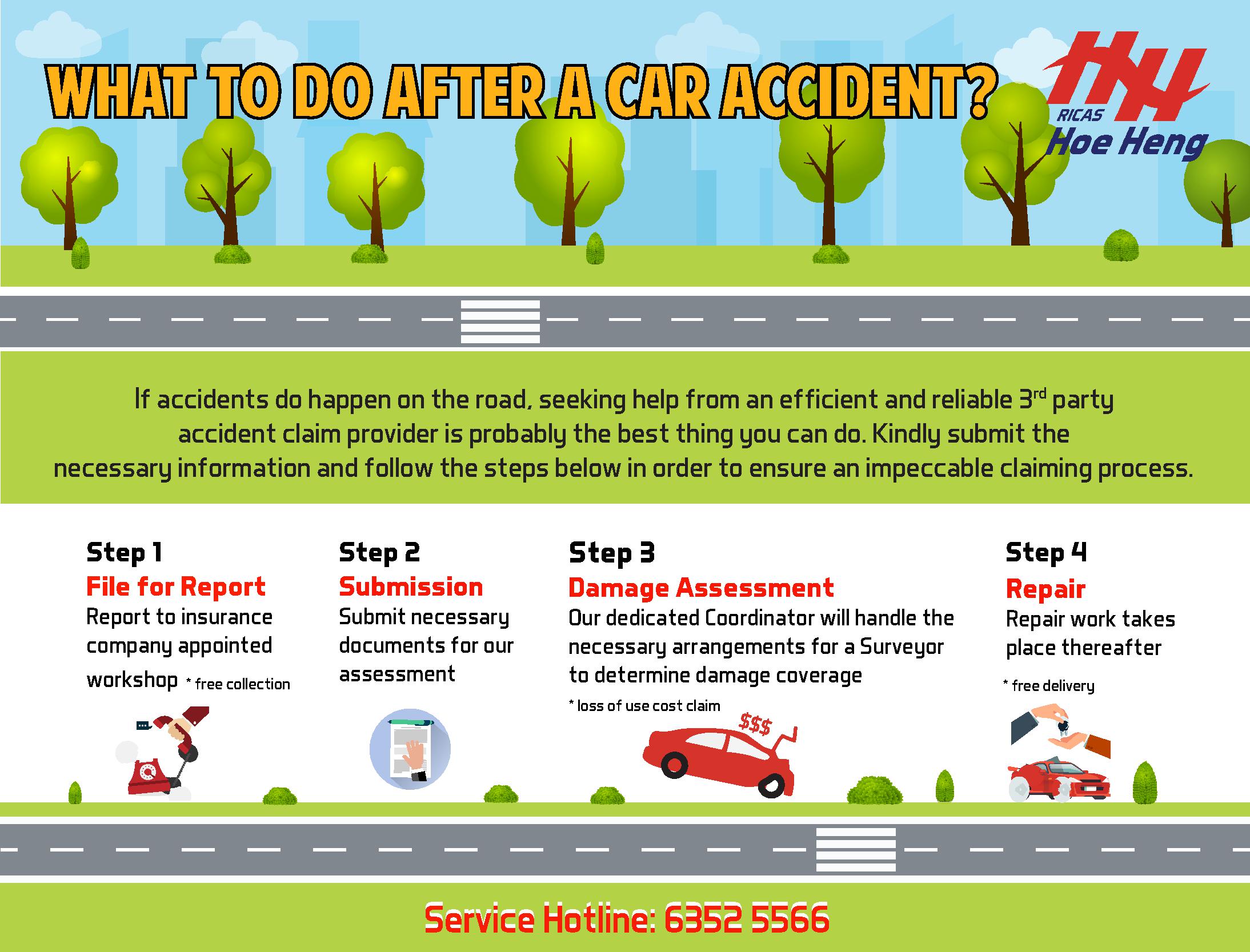 *The clause for "free collection" refers to Third Party claims whereby Hoe Heng RICAS has assessed the liability to be "Not at Fault" and is able to claim damages against the vehicle that caused the accident. Our workshop will collect your vehicle after you have made the accident report at your insured "Authorised Reporting Centre (ARC)".